Repair Maintenance and Field Service
Our experienced crew can handle any field repair in the United States and Canada. We have the know how to evaluate the condition of your equipment and make recommendations for service and repairs. We can protect the value of your equipment investment by analyzing the cause of any vibration or alignment issues.
We can fit pipes, restore rings and rollers, align gear sets, and make any other adjustments needed to keep your equipment running in optimal condition.
Our crew is trained to meet OSHA safety standards
We will work on your shift schedule as needed
We are able to accommodate and work around scheduled shutdowns
We can also train your staff to properly maintain equipment and recognize times when service is necessary
Minimize downtime and keep your investment in top running condition.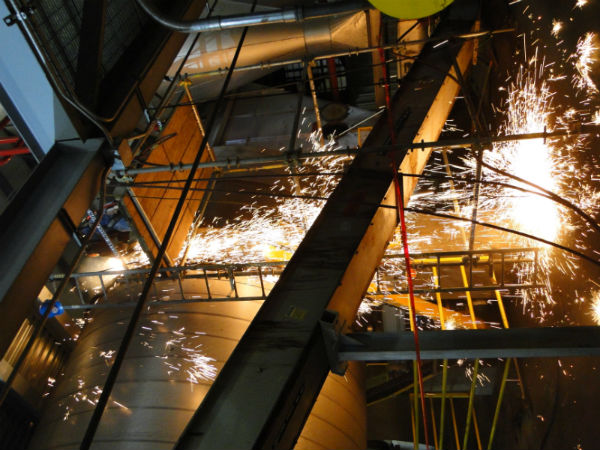 Tire and Trunnion Grinding
Your equipment will run smoother with on-site grinding to smooth surfaces on the edge and sides of the tire. Constant operation in extreme weather conditions causes uneven tire wear and can result in pits or other deterioration that can cause vibrations and more serious damage.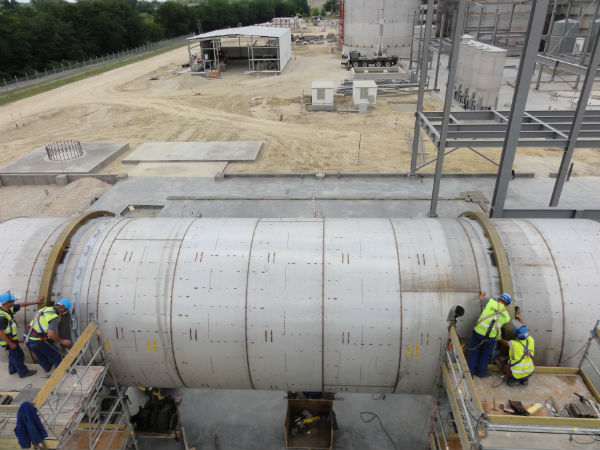 We can grind these surfaces back to a smooth running condition. This will provide improved performance and prevent damage that can bring your operation to a costly halt. It is always our goal to minimize your downtime.
Rolling surfaces like tires and trunnions develop ridges, grooves, and flat spots after prolonged usage
If left alone these defects can cause serious damage to your rotary kiln or dryer
Planned shutdowns are a great time to have BWD Dryer service your tires and trunnions
Give us a call today and let us bring your equipment back to original operating condition.
Make your equipment run smoother and last longer